Best of 2008
BEST ALBUMS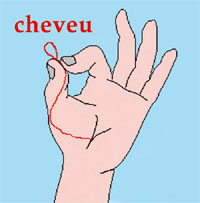 Cheveu – Cheveu LP (S-S Records/Born Bad Records)
I knew Cheveu would be a band to watch in 2008, after their catchy Dog 7″ and split 7″ with Tyvek went into heavy rotation in 2007. But damn, this record really blew me away. It comes at you from so many unexpected and weird angles; simultaneously aggro and laid back, lo-fi and textured, tense and loose. Tweaking and warping punk rock like The Intelligence, and in league with the French weirdo artpunk explosion that includes Volt, Frustration, Crash Normal, and  A.H. Kraken, Cheveu now sits atop the heap.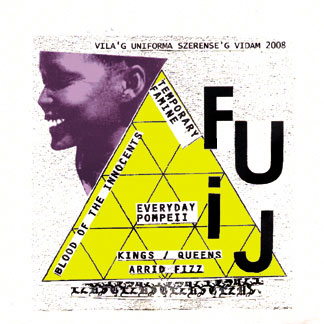 Indian Jewelry – Free Gold! LP (We Are Free/Deleted Art)
Here's another winner that I fell in love with instantly, and it's still sounding great after many spins. There's been a void in my music diet since the demise of the Pain Teens in the late 1990s for dark, beat-heavy sinister noise, but Indian Jewelry really hits the spot. Check out this earlier post to see what I mean…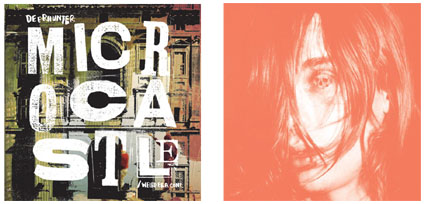 Deerhunter – Microcastle/Weird Era Cont. 2xLP (kranky)
You may be wary of this record, since there's no doubt that it was one of the most anticipated records of 2008. But you can't really say it's overhyped if it delivers the goods. Like many, 2007's Cryptograms became a favorite of mine, so when the October release date was announced I was as guilty and giddy as anyone to see what Deerhunter was capable of in 2008, and it really exceeded my overanxious expectations. My biggest fear, especially when it was announced that Microcastle would be paired with a whole new Weird Era Cont. album, was that most of the tracks would be throwaway ambient doodling, like a few of the lesser tracks on Cryptograms. Instead, they delivered two solid records.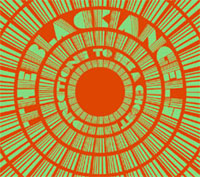 Black Angels – Directions to See A Ghost LP (Light in the Attic)
I'm a huge sucker for tranced out psych and the Black Angels' sophomore album builds a thick, hazy atmosphere on top of the sound they established on their debut album, Passover. So in addition to steady, seductive Velvet Underground drone and churn, there are layers and layers of texture from their 3-guitar/organ/sitar/drone machine lineup. In lesser hands this would amount to nothing more than overkill, but the Angels know how to harness all that sound to pull in and bury the listener in a reverbed hive of buzz.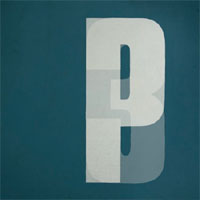 Portishead – Third LP (Mercury)
Here's another highly anticipated record that lived up to the hype in 2008. Portishead's fanbase had slowly grown over their 10-year hiatus as a result of their unique position as a band that had crossover appeal from a variety of genres ranging from trip-hop to alt rock to electronica to goth. Amazingly, instead of picking up where they left off, Portishead managed to completely reinvent themselves while also keeping their distinctly recognizable sound. There's a contemporary simplicity, sparseness and sophistication to this record that makes it feel modern, while also pulling elements from vintage krautrock and the rough edges of early experimental electronic music. The song "The Rip" has the Moog-ed charm of Stereolab while "We Carry On" sounds like a Silver Apples loop with '90s dissonance guitar samples grafted to Beth Gibbons' ethereal vocals. And "Plastic" utilizes the stereo effect as heavy-handedly as a hi-fi demo disc from the 1960s as it gurgles backmasked studio blips and bleeps that could only come from a post-electronica age.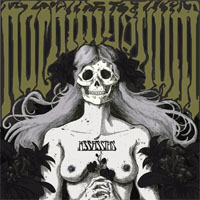 Nachtmystium – Assassins: Black Meddle Pt. 1 (Century Media)
It's always interesting to genre-hop and delve into a scene to see what, if anything, stands out. Black metal has been a scene to watch for a while now, what with all the Norwegian drama and the recent crop of one man isolationist black metal bands like Leviathan, Striborg and Xasthur taking brilliant steps to out weird and out cult each other. Nachtmystium is a Chicago-based group that's taken the risk of isolating itself from the rigid, cult-like (okay, make that totally cult) expectations of its fans by meddling with the genre and bringing in some early Pink Floyd-inspired psychedelic twists. (The album title is a reference to Pink Floyd's 1971 Meddle album.) So not only will you get your snarling death metal howls, blast beats, and guitar buzzwork, you'll also get a little Santana-esque fusion guitar noodling and — get this — saxophone, in your black metal miasma. It's one of the most majestic and well-crafted black metal records since Emperor's Anthems to the Welkin at Dusk.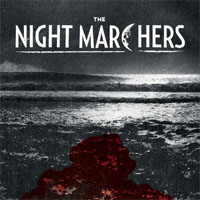 Night Marchers – See You In Magic LP (Vagrant)
The debut long player from John Reis' newest band? Hell yeah, I'll be in line for that, no doubt about it. Being a fan of Pitchfork, then Drive Like Jehu, then Rocket from the Crypt, the The Sultans, then Hot Snakes, how could I not automatically love this record? I suppose it's always possible for a John Reis project to suck — I never was wild about Back Off Cupids (was anyone?) — but it's safe to say the odds are that it's going to rule in a razor-sharp punk-n-roll way. This record bursts with classic, walloping Reis riffs and some late '70s-style punk harmonies and melodies, while also dipping into Reis' professed influence of the Wipers. While at times it's almost conventional, See You in Magic hits hard and leaves a mark that stick with you and have you humming its tunes for years to come.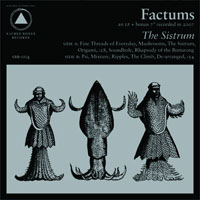 Factums – The Sistrum LP+7″ (Sacred Bones)
A project containing members of the The Fruit Bats and The Intelligence that gets compared to Chrome will most definitely pique my interest, and of the Factums releases I've heard so far, which include Spells & Charms and A Primitive Future, this is the most exciting. While not as DNA-scrambling and brilliant as some of Chrome's finer (ie; records with Damon Edge and Helios Creed) work, the comparison is accurate in the sense that Factums have mutated rock music to a degree that makes it almost unrecognizable. Guitar lines are blown out with heavy effects at in-the-red levels, while the vocals and thin drums come from a room two doors down the hall as a pulsating bass line threatens to rumble everything into the ground. It's an engrossing and bizarre document revealing how far rock music can be bent.
Eddy Current Suppression Ring – Primary Colours LP (Goner)
Using only primitive garage punk sound essentials, this Australian band constructs songs with the relaxed delivery and I-could-give-fuck swagger of The Fall covering the Stooges. Nothing's flashy, unusual,  or out of place. And while that convention would normally turn me off, this album has rooted itself deep into my skull through the sheer understated simplicity and ambiguous heart of a rock solid rock album.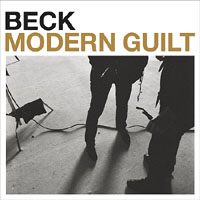 Beck – Modern Guilt LP (Interscope)
Pairing the hip-pop mutations of Beck with the mix mastery of Danger Mouse was bound to yield good results. Danger Mouse's propensity for '60s pop and soul, as evidenced in his work with C-Lo Green in Gnarls Barkley creates the perfect setting for Beck's folk pop superstar songsmithing. It felt like a classic the first time I heard it and I suspect it will retain its charm, as other Beck albums with A-team collaborators, like the Dust Brothers-produced Odelay and Guero.
BEST SINGLES/EPs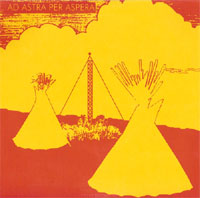 Ad Astra Per Aspera – Danger Bird Blues / RRRIP-IT-UP 7″ (Love Garden)
Since its first 2003 release, this Lawrence, Kansas group has always brewed a heady mix of experimental noise with indie rock hooks that never fails to sound fresh. This latest installment, the first of two 7-inches to be released by the primo Love Garden store label, showcases how perfectly wired this group has become over the years. Catchy, creative, and expertly drenched in feedback and squall, both songs on this well-crafted 45 are flawless.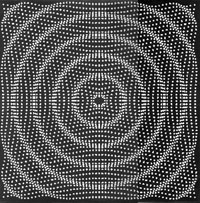 AFCGT – AFCGT 10″ EP (Dirty Knobby)
Some have said that this group sounds like a mix of its  components, which if you haven't figured out from the acronym, is a supergroup of sorts combining two of Seattle's more interesting bands, the A Frames and Climax Golden Twins. I'm more prone to say that this mixture is an entirely new concoction that exists somewhere in the realm of art-spastic improv groups like Factums or the Sun City Girls. Nowhere is the A Frames rigid and mechanical aesthetic or Climax Golden Twins drifting and composed songs found on this wired and kinetic EP. Hopefully we'll hear more from all parties in 2009—and if we're lucky, perhaps there'll be a re-release of their very-limited debut CD-R.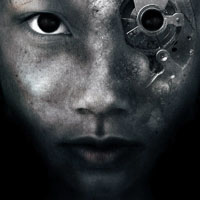 Scorn – Super Mantis Pt. 1 12″ (Combat Recordings)
I'm not sure Mick Harris will ever get full credit or recognition for drafting the blueprint of the dubstep sound with 1995's release of the Gyral LP. Now that dubstep DJs are all the rage in the club music world, he might just get his due, especially since he's still pumping out sinister heavy dub with the darkest ambient aura you'll find on wax. If you're a fan of current dubstep superstars like Burial, Distance, Pinch, or the excellent Soul Jazz Box of Dub compilations, you owe it to yourself to dig deep into this ex-Napalm Death drummer's decade-plus Scorn catalog.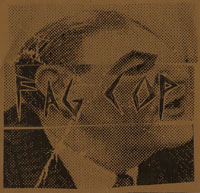 Fag Cop – Fag Cop 7″ (Milk n Herpes)
Another Lawrence band foisted a great 7″ in 2008 in the form of a blown out, raw-ass garage trash rocker. Taking the way-in-the-red aggropunk of The Reatards to new, sick extremes, while also retaining a faint trace of '60s garage punk form in the manner of the most obscure Crypt Records gem, the antagonistic Fag Cop plop down four songs of midwest fury.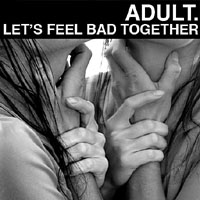 ADULT. – Let's Feel Bad Together EP (Ersatz Audio)
This Detroit duo gets more unhinged with each release, and this digital-only EP only affirms that fact with 4 songs that take their typically nervy synthpunk to volatile levels with overamped beats, randomly tuneless blurts, and Nicola Kuperus' Siouxsie Sioux vocals spun into dizzying, channel-bouncing extremes. Besides songs that were included with a $350 art photography project by Kuperus, these tracks are what was available in 2008 from one of the most interesting bands in America. 
Kim Phuc – Freak Out The Squares / Wormwood Star 7″ (Criminal IQ)
Kim Phuc (the name of the napalm-scarred Vietnamese girl in that famously unsettling photo) draws together the roughneck thuggery of a no-frills town like Pittsburgh while also flourishing their hardcore attack with the wit of that city's brainiac powerbase in Carnegie Mellon and the University of Pittsburgh. It's tough guy music made by hardcore geeks.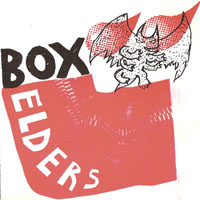 Box Elders – Box Elders 7″ EP (Grotto)
The vinyl debut of Omaha's kings of "cave pop" puts this trio at the top of the garage punk pile; a pile that's more than a little oversaturated with mediocre bands poorly aping the classic '60s punk sound. Whereas the typical modern day garage punk group is happy to blithely lift a few riffs from their Back to the Grave forefathers and string them into a few lazy songs, the Box Elders take inspiration from the past and distill it into perfectly scrappy little protopunk pop nuggets that rival and outshine the much ballyhooed Black Lips. This 4-song EP, with the soon-to-be-classic song "One Foot in Front of the Other," will no doubt become one of the high-water marks of this enduring genre.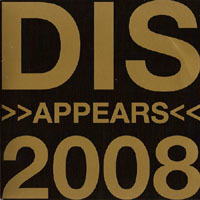 Disappears – Old Friend / Magics 7″ (Self Released)
Here's two tracks of great, atmospheric psych from Chicago, that falls somewhere within the worlds inhabited by Suicide, Roky Erikson, and Spacemen 3, or the more contemporary wave of psychedelia found in The Black Angels or Wooden Shjips. But Disappears plays with the cool precision of Joy Division and sound more like grad students than stoner burnouts, with a finely tuned and crafted heady sound.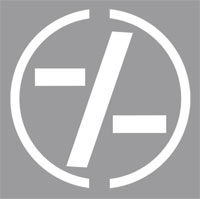 Double Negative – Raw Energy 7″ (Sorry State)
Aptly titled, Raw Energy delivers three songs of ripping thrash that harkens back to late '80s greats like Attitude Adjustment, early Corrosion of Conformity, Accüsed, Poison Idea, and Christ on Parade with speedy 1-2-1-2 drumming and guitars that only slow down enough to wind themselves up, poised to strike again with another round of blisteringly aggressive distortion hits. The sleeve is extra cool, printed in a metallic silver ink with the Double Negative logo perforated, so you could truly subtract it from the sleeve and use it as a stencil.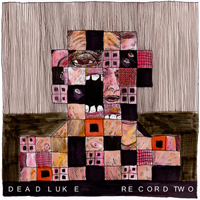 Dead Luke – Jumping Jack Flash Drive / Not Tonight 7″ (Sacred Bones)
The second of three Dead Luke records released in 2008, this release perfectly highlights the psych-synth genius of this Milwaukee bedroom recorder with a massively damaged and reinvented cover of The Rolling Stones' classic, "Jumping Jack Flash." Taking the cold elements of early 2000s neogoth/darkwave/synthpunk/whatever groups like The Vanishing, Sixteens, Black Ice, then pairing with the song-savvy electropop of Gary Numan and warming it up with some lo-fi Sebadoh guitar accents and deadpan vocals drenched in reverb, Dead Luke manages to pull you into a world that's both cooly distant and warmly sincere. 
BEST REISSUES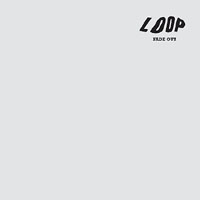 Loop – Fade Out 2xLP  (Reactor)
I had to prowl eBay for a copy a few years ago when it seemed certain that nobody but me remembered this absolutely essential spaced out trance rock beast. It was puzzling that you'd still hear Spacemen 3 peppered all over college radio and as a reference point in 3.6 gazillion record reviews, and yet nearly no one knew about Loop, a contemporary of Spacemen 3 who in my opinion, offer a little more depth and focus.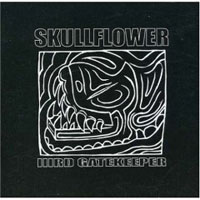 Skullflower – IIIrd Gatekeeper (Crucial Blast)
My favorite of Skullflower's prolific discography, remixed by metal maestro Scott Hull of Agoraphobic Nosebleed and Pig Destroyer. Essential for any fan of supreme heaviness.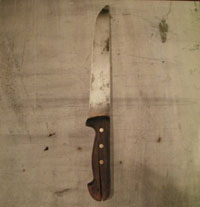 Gore – Mean Man's Dream / Hard Gore 2xLP (Southern Lord)
Gore was an odd, Dutch instrumental group that sounded like Celtic Frost's sickly de-tuned guitar metal infused with Don Caballero's chunky math rock. This reissue compiles their first two albums into a typically beautiful Southern Lord gatefold package.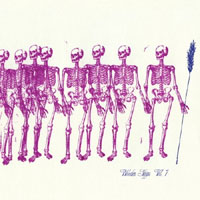 Wooden Shjips – Vol. 1 CD (Holy Mountain)
This disc compiles all the notoriously scarce Shjips material from their limited edition 7″ and 10″ releases. If you're a fan of the repetitive psych drone the likes of Neu!, Loop, or Spacemen 3, you'll want to pick this up as well as their excellent self-titled debut LP and Sub-Pop Loose Lips 7."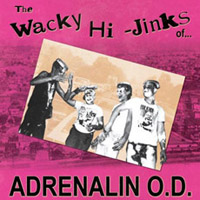 Adrenaline O.D. – Wacky Hijinx of… CD (Chunksaah)
A.O.D. (as we called 'em back in the day) was a staple of the speed-crazed hardcore legions in the mid-1980s, and no thrasher's mix tape would be complete without a few raging, good humored tracks from this New Jersey band. Technically, they were masters of the slow/fast, start/stop on a dime hardcore groups and were a huge influence on the crossover metal scene that hardcore would merge with in the late '80s. Essential!
The Better Beatles – Mercy Beat LP (Hook or Crook)
I grew up in Lincoln, Nebraska, about 45 minutes from Omaha, where four very brave art damaged souls decided to make music by deconstructing and re-animating songs by one of the most popular rock groups of all time, The Beatles. The fact that I'd never heard of them wasn't surprising, but the fact that one of the better garage punk labels around was able to sniff this anomaly out and find enough unreleased material to properly document this band 28 years after the fact is simply amazing. Beatles fans needn't be offended, since the Better Beatles have stripped all but a ghostly trace of the original songs, forming a minimalist shell of synthesized rock music. It's puzzling, haunting, and strangely alluring.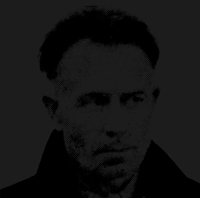 Brainbombs – Obey CD (Armageddon)
This is one of the most notorious and sick noise/rock punishments ever pressed. Ruthless, tasteless, and barely musical, these sick Swedes bludgeon you with drugged out half-riffs that repeat in an endless lock groove while a rambling sociopath slurs about murder and mayhem and topics that'd make Ed Gein blush. It's hard to justify such ugliness, but even harder to resist it.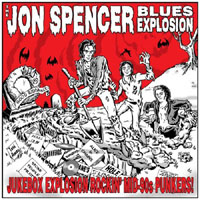 Jon Spencer Blues Explosion – Jukebox Explosion (In The Red)
The JSBX schtick may feel a little played out these days, but In The Red wants to remind you of how smokin' they were when they pumped out their plain-label jukebox series singles in the early '90s. Some of their best songs, including my favorite, "Latch On" — a sputtering skronk stomp that focuses the clamor of  Pussy Galore into a cranked spasms — are collected here as a parody of a Crypt Records Back from the Grave compilation.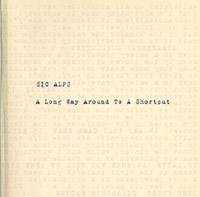 Sic Alps – A Long Way Around to A Shortcut CD (Animal Disguise)
Like the Wooden Shjips compilation mentioned above, this CD collects some hard to find 7″, 12″, cassette, and CD-R releases from 2006-2007. Their noisy freak pop has a sloppy and intoxicating Guided By Voices/Pavement/Dead C charm that's easy to find in songs like "Message from the Law" and the hypnotic "Bells."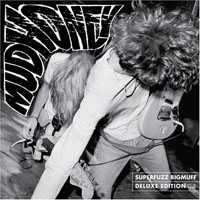 Mudhoney – Superfuzz Bigmuff Deluxe Edition 2xCD (Sub-Pop)
You know you're getting old when the music of your teen years hits the 20-year mark and gets the fancy reissue treatment. Yeesh. Anyway, this packs in the classic headburning Superfuzz Bigmuff EP, plus their classic early Sub-Pop 45s and a second disc with tons of smokin' live tracks.