Best Compilations/Reissues of 2020
OK, I know, enough about 2020. But first, let us not forget these blasts from the past reignited with reissues in 2020, nor the compilations that gave us a glimpse into a what a better 2021 could hold…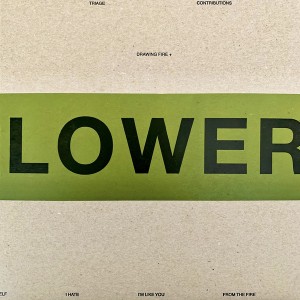 100 Flowers – Drawing Fire + LP (In The Red)
Of the hundreds of Record Store Day releases dumped in 2020 over the course of 3 pandemic-induced "drops" (not counting the Black Friday drop, which unofficially makes it 4, adding dozens more dumped), this one was the only essential one. Expanding to 12 songs from the original 5-song EP released in 1984, this reissue includes additional tracks pulled from compilations and their debut 7″ into an updated version of the deluxe kraft board packaging printed by the original letterpress masters responsible for the original release's distinct package, Independent Project Press. And while it's not a complete collection of singles and compilation tracks as noted by the hype sticker, missing some of the great tracks from comps like Keats Rides A Harley and Life Is Ugly So Why Not Kill Yourself, or especially the awesome 100 Years of Pulchritude CD from 1990 which seems to only exist online and on pirated MP3 CD-Rs, it does have some killer tracks. For example, revel in the death rock glory of "Reject Yourself", a song that permanently warped me when I first heard it on the Hell Comes To Your House comp as a teenager many, many years ago, sounding something like a feral, mutilated version of Christian Death on a psychotropic bender. All the songs on this pressing sound fantastic, so if your local record store has a stash of these among the dozens of unnecessary Eve 6 live LPs, do yourself a favor and give this quality release a quality home.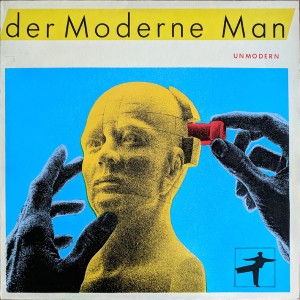 Der Moderne Man – Unmodern LP (Rockers Records)
If you're not signed up for Sorry State Records newsletter, you may consider signing up to get their scoop on what's going on in the punk world with thoughtfully curated stock and reviews. (Order some records from them while you're at it, as they always ship fast and have tons of great stuff on their house label and in the bins of their brick and mortar store.) Thanks to Sorry State, two reissues by this band from Hannover, Germany were highlighted and articulately reviewed in one of their weekly newsletters, revealing a true buried treasure of early '80s postpunk. While their debut album 80 Tage Auf See is also worth checking out, this sophomore release is the stronger record with much more developed songwriting, production and packaging. Unmoderne is a uniquely sharp record, and actually quite modern-sounding despite the title, with a severely austere rhythm section and angular guitar shards, all mixed together with a dour German edge. It's a remarkable record that still holds a powerful charge nearly 40 years later.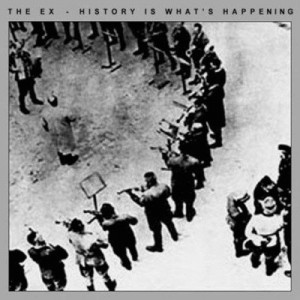 The Ex – History Is What's Happening LP (Superior Viaduct)
Sifting through the discography of one of Holland's most prolific punk bands over the last three decades, it's a challenge to know which of their dozens of releases and collaborations capture the quintessential document of The Ex. While I'll still stand by the essential Singles. Period. collection of their early 7″ vinyl output as the best place to start, the tastemakers at Superior Viaduct made an excellent decision to reissue their debut LP and this, their sophomore release. Long out of print and difficult to find, the songs on History Is What's Happening still burn with the spare, crackling fire of Disturbing Domestic Peace and their early singles, but have a tempered inertia driven by their trademark brand of particularly skeletal Gang of Four-style postpunk, forcefully propelled with throbbing, transcendent basslines, jagged guitar shards and vocals with the spitting intensity of UK anarcho-punk collectives like Crass and Conflict. Along with their debut LP and singles, this album delivers some of the strongest material this band had to offer.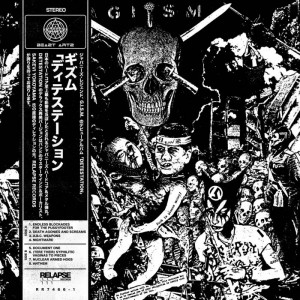 G.I.S.M. – Detestation LP (Relapse)
Of the 55 songs spread across the four sides of Radical Records' 1984 International P.E.A.C.E. Benefit compilation, none were quite as puzzling as G.I.S.M.'s headscratching ditty "Endless Blockades for the Pussy Footer", which sounded ridiculous, but also hella amped up in a great way, yet sort of goofy, in a bad way, but memorable, and… ? Were they a put on? Was this punk lost in translation? Or something next level? In the '80s there really was no label to attach to them or describe the sonic attack they forged with that track, nor to explain the cult they developed as their legend grew with bootleg releases, earning a spot as a common reference point for Japanese hardcore punk, not to mention being adopted by metalheads, crusties and freaks alike. So finally, nearly 40 years later, Relapse records has unleashed an authorized version of their 1983 vinyl debut Detestation, including special editions that now go for hundreds of dollars on the secondary market, just like the original. With 2020 ears, you can hear a thread that winds through the merging of metal and punk in the late '80s crossover and thrash metal bands, with galloping riffs, guitar solos, and dual leads, through the gruff growls and gross subject matter of the death metal that followed it, through the shit-fi buzzsaw aesthetic and relentlessness of black metal after that. It remains a puzzling piece of punk and metal history, only it's much more obvious now that above all, they were next level and totally ripped like no other band in 1983.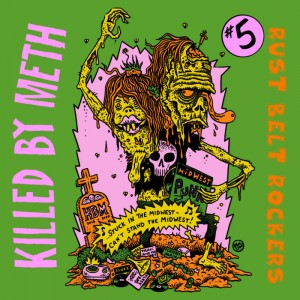 Killed by Meth #5 LP (It's Trash)
Since 2016, London, Ontario's It's Trash label has dispensed an annual dose some of the finest cuts of rust belt garage grit cobbled together with a few "stars" of the scene alongside some relatively obscure groups. Highlights from this 2020 batch include one of best Archaeas tracks I've heard, featuring some bleating sax buried under a tough riff that pounds into Flipper meets Drunks With Guns dirge territory, Black Planet's stomper "Crimewave", Mononegatives' thug pop "Lifestyle", The Stools' rabid and reckless "Bread Box / Wagon", and Cleveland's Au Shovel wrapping up the collection with a track called "Flies On Shit", sounding kinda like a warped version of the Country Teasers covering a Royal Trux hidden track. As with the four previous editions in the series, Killed by Meth Vol. 5 adds another sturdy chapter of documenting whatever weird punk garage noise damage is flaring up in the more remote corners of the North American wastelands.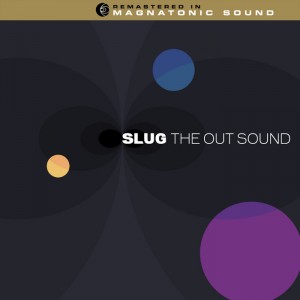 Slug – The Out Sound Digital (Magnatone)
On the 25th anniversary of their swansong The 3 Man Themes, these '90s LA noise rock legends released a remastered version of that double album, plus their 1996 effort The Out Sound. While The 3 Man Themes has received its share of deserved critical acclaim for expanding upon the creative modus operandi of their earlier work, early work which this very blog has lovingly praised here, here, and here, and which has been collected for your streaming convenience here, I always felt like The Out Sound never got enough credit for being the bridge from their more straightforward sludgery to the experimental heights of their later output. While their last album did introduce more krautrockian motorik elements, heavy dub, and 1990s ambient-du-jour, The Out Sound stretched songs to Swans-length duration and intensity, introduced Heavy with a capital H guitars ("King of Ghosts") and added a psychedelic texture to their trademark 2 guitar, 2 bass assault, while also allowing some space and relief from its density for some insane sampling and sound collage tracks ("Craw" and "Lofthouse") and drifting echoey dub that slowly builds and releases ("Coordinate Points") with a masterful sense of longform dynamics before a crushing 11-minute conclusion ("Kitti Thai Spicy"). The Out Sound is a great place to start for noobs as it's a good, representative collection of their unique sound, right at the center between the aesthetic of their rough and tumble early work and their epic double album conclusion.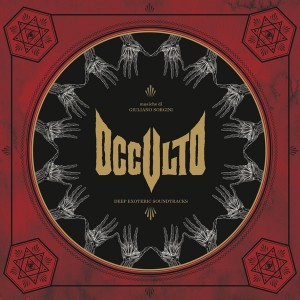 Giuliano Sorgini – Occulto LP (Four Flies)
Nine songs from a primo '70s Italian B-movie soundtrack maestro, rescued from oblivion and housed together for the first time in this stunningly packaged collection. The spartan budget Sorgini had to work with resulted in minimal yet spaciously lush Moog exercises, supported with funky drum machine beats and an oddly charming warmth to the eerie menace of the horror movies they were intended for. Fans of Argento film faves Goblin, or descendants like Zombi and Benni should take note, as this definitely scratches that itch but with more of a funky spin, like the beat on the track "Telecinesi" which nods along with a beat that always feels a half-step behind. Other tracks remove the beat altogether and instead bide time with a dark and drifting experimental feel, often sounding like some of Coil's more chilling tracks or perhaps even an analog version of the nightmares Aphex Twin brought to life digitally on Selected Ambient Works Volume II. Released the day before Halloween, Italy's Four Flies label bestowed one of the greatest treats of all.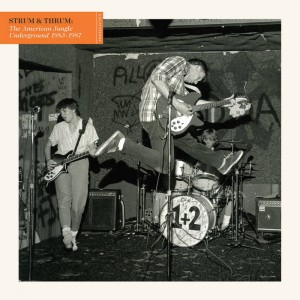 Strum & Thrum: The American Jangle Underground 1983-1987 2xLP (Captured Tracks)
Hats off to Captured Tracks for this exceptionally well researched and curated collection of mid-80s indie jangle pop. Representing a swath of disparate regional scenes, this compilation threads together bands from college towns where the touring network was just beginning to connect local-level and regional scenes to build the thing known as indie rock today. It's long overdue, as postpunk era UK scenes had more press support stateside during their reign and have been tirelessly documented in C-86 compilations and reissues for decades now, while only a handful of US groups have had that level of exposure. The heads at Captured Tracks know their shit too, as this comp contains some local KC bands that I knew nothing about, plus they were responsible for an amazing 2013 box set of Nebraska's criminally underrated gloomy jangle pop masters For Against's essential 1987–1990 releases, which are a perfect example of the fertile sonic ground they're mining from on this set. Respect. Highlights include the The Darrows, whose track "Is It You" is a dead ringer for the aforementioned For Against, complete with shimmering pastel colored guitar and deep veins of melancholy, The Bangtails, a KC area band linked to a NFZ fave Mudhead, and the Crippled Pilgrims' track "Black and White" who give the telltale jangle guitar of this scene a middle eastern twist. You can sample the 28 tracks collected here on streaming channels, but you may consider throwing down for the complete package, which is well worth the reasonable price tag as it includes an 80-page perfect-bound book with heaps of photos, flyers and comprehensive backstories for all the bands involved. Even the short blurbs on the record sleeves offer excellent bit-sized chunks of info for each track, making it a handy companion for exploring the lesser traveled backroads of mid-80s indie rock.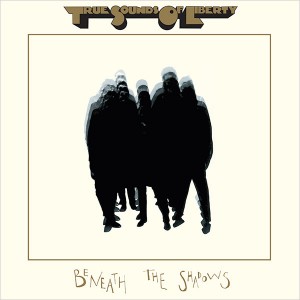 T.S.O.L. – Beneath the Shadows 12" (Dink)
Young skatepunks with hungry ears in the mid-to-late '80s always ran the risk of pulling up aural turds in the search for sonic gold. In the not-so-glorious pre-internet days, there was an all too common pattern of SoCal hardcore bands with killer tracks on skate videos or punk compilations that would catch young skatepunks' ears, ears with a hunger for energetic and raging tracks to help fuel aggression sessions at the local halfpipe, only to dupe the poor saps with obnoxiously bad albums of watered-down, "matured" material. Young and clueless skatepunks would be lured to the record store in search of a band's sonic gold, only to be served the most weak ass slabs of tepid shit. Tepid shits like The Brigade's The Dividing Line, Social Distortion's Prison Bound, and the mother of all punk rock disappointments, Bad Religion's Into The Unknown. Late '80s T.S.O.L. was already a sketchy proposition, as this staple of the LA punk scene transformed into laughable Hollywood glam-blues buttrock as evidenced by the amount of hairspray apparent on the covers of certified turds Revenge and Hit and Run. Betting some hard-earned minimum wage money on a used copy of Beneath the Shadows was a gamble. Was it pre-suck T.S.O.L.? Or was it worthy of the scabbed, sweaty skatepunk's dollar? It was on the Alternative Tentacles label and the cover art was inspired by The Clockwork Orange, which were good signs. Yet as soon as the piano starts on the lead track "Soft Focus", a young skatepunk was sure they'd been had, as this wasn't the raging punk they were so desperately in search for. Luckily, one particular skatepunk (yes, that skatepunk was me) didn't dump it and eventually learned to even love it in the context of records by goth era Damned or the chilly new wave of Magazine. Heck, the title track even echoes the minor key bleakness of the downer riff from The Stooges "I Just Wanna Be Your Dog", except with a sweeping bit of keyboards and a touch of the haunted horror punk of T.S.O.L.'s Dance With Me LP. As a second chance for all those aged skatepunks who may've missed or dismissed it, the UK label Dink has given it a proper vinyl rerelease, packaged in a sleek gold-foil stamped version of the classic cover, so you can be sure that it's got at least a bit of sonic gold.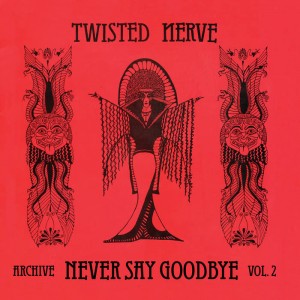 Twisted Nerve – Never Say Goodbye (Archive Vol. 2) LP (Secret Records)
One of the highlights from Sacred Bones' Killed By Deathrock compilations was this Scottish quartet's track "When I'm Alone", which only hinted at the quality of their bleak, minor chord milieu. Thanks to Secret Records, we now can savor that A-side from their debut 45, plus their Eyes You Can Drown In EP, their Five Minutes of Fame 7″ and a pair of tracks from 1980's Mint Sauce for The Masses compilation, tracing their beginning as fiery 1-2-1-2 punk stompers to the goth postpunk that earned them a retroactive deathrock tag. Imagine the rolling tribal drumbeat of Killing Joke, augmented by bleak Joy Division-style basslines, echoed vocals, and a heavily processed guitar swirl that mutates from a buried fuzz to a reverb cocoon. Yep, it all sounds good on paper and even better on vinyl.
Other reissues and compilations worth a look:
Coil – Musick to Play in the Dark LP (DAIS)
Druids – Spirit Compass 10″ EP (The Company)
Esplendor Geometrico – Necrosis En La Poya 7″ (Discos Esplendor Geometrico)
Mortician – Zombie Apocalypse LP (Relapse)
The Pathetx: 1981 12″ (Third Man)
Sauna Youth – The Void Digital (Self-Released)
Slug – The 3 Man Themes Digital (Magnatone)
Twisted Nerve – Séance LP (Secret Records)
United Mutation – Dark Self Image  2xLP (Radio Raheem)
Black Riot: Early Jungle, Rave and Hardcore – Various Artists 2xLP (Soul Jazz)
Warsaw Pakt – Needle Time LP + 7″ (Munster)