Best Singles & EPs of 2009
Finally — the second installment of the NFZ Best of 2009. January was a blur and there were a lot more singles and EP releases to sort through, so it took a bit longer to narrow 'em down to these ten…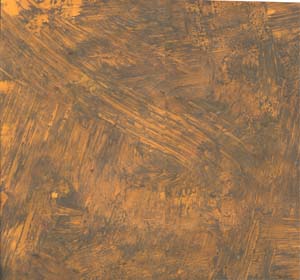 1. Mayyors – Deads 12″ EP
After two hyper-hyped 7″ releases, it's almost embarrassing to have this at the top of this list because it will no doubt go down as one of 2009's most-hyped releases. But fuck, at first listen it's clear what all the hype is about with this Sacramento noise punk crew. Taking a page from the intense short sharp shock style of no wave bands like Lake of Dracula and Curse of the Birthmark and channeling that noise into barely controlled bursts of melodic chaos, Deads is the best four songs this band has released so far. It's scary to think about where they can go from here.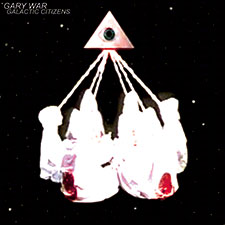 2. Gary War – Galactic Citizens 12″ EP (Captured Tracks)
I finally caught up with this bedroom psych master this year, absorbing last year's excellent New Raytheonport LP, so 2009's Horribles Parade on the Sacred Bones label and this killer 12″ EP were at the top of my must-have list. While oddball bedroom psych pop is all the rage these days, with "groups" like Pink Noise, Ariel Pink, Blank Dogs, Dead Luke, Pink Reason, and tons of others pumping out cassettes and limited vinyl releases of lo-fi weirdness, Gary War's output piles on way more weirdness than the others, who often offer little more than slightly tweaked pop songs. With layers and layers of effects and warbling out-of-left-field sounds piled on solid pop song structures, Gary War's records reveal surprises with every listen.
3. The Fresh & Onlys – Horrible Door / Laughter is Contagious 7″ (Trouble In Mind)
This fairly new Oakland group launched into indie stardom with a slew of releases and numerous interviews in 2009 and it was this 45 from Chicago's awesome Trouble in Mind label that made me a believer. Sort of in the realm of the Thee Oh Sees' modern blow-fi take on '60s punk psych, the Fresh & Onlys concoct an addictive sonic stew that gets better with every listen.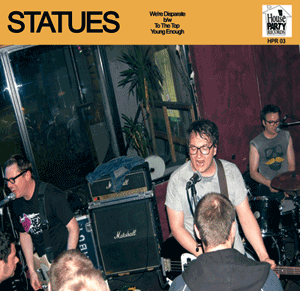 4. Statues – We're Disparate 7″ (P. Trash/House Party Records)
This Ottowa Sudbury, Ontario trio specializes in tight, full-caliber pop punk, which only a handful of bands can do well. And they do it especially well, as evidenced on this tight 45. Angular enough to have a sneer, but tuneful and poppy enough to pair nicely with bands like The Futureheads, Jawbreaker, and the ultimate pop punk band, The Buzzcocks.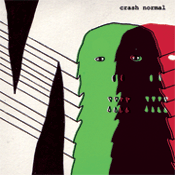 5. Crash Normal – Flying to NY 7″ (Plastic Idol)
This smoker earns a spot for the A-side alone, since the B-side is a spot-on cover of The Country Teasers' "Hairy Wine 2" that sounds more like the Teasers than the Teasers. "Flying to NY" shows this Parisian duo at their best, with a raw, scrappy garage punk tune that's on par with the genius of The Intelligence.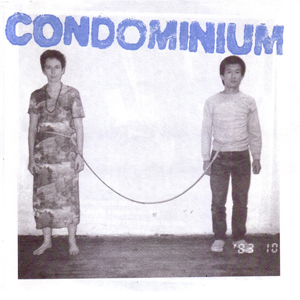 6. Condominium – Barricade/Big Plans 7″ (Fashionable Idiots)
It's taken 26 years, but finally the B-side to Black Flag's My War album has been adopted by hardcore kids. Not to sound like a bitter old fart, but I've been championing that record for fuckin' decades to deaf ears who chose to focus only on early BF without realizing how groundbreaking and heavy that plodding monster from BF's late period is. Thankfully, the kids these days with their internets or whatnot are taking in all this history and creating some pathologically intense, lumbering hardcore that has roots in the My War sound, as showcased in this perfectly brutal 45 and releases from their peers, Cult Ritual and Kim Phuc.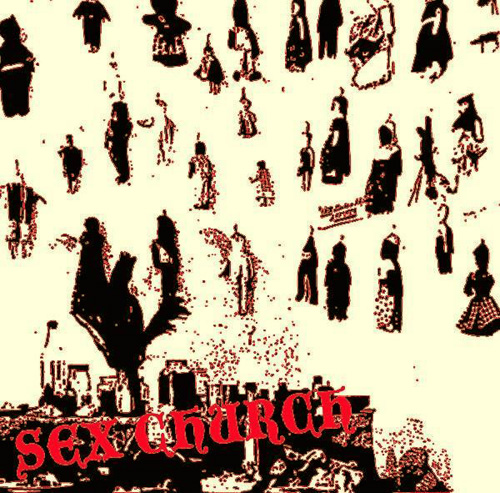 7. Sex Church – Dead End 7″ (Sweet Rot)
Even if I weren't a sucker for repetitive trance garage psyche, this Vancouver band would be aces on account of the noisy and raw edge they bring to their dark-tinged music. There's a crackling coldness to "Dead End" that's instantly absorbing and perfect, like a Velvet Underground for the new millennium. Sounds cheesy, I know, but of the hundreds of bands going for this type of sound, Sex Church has absolutely wired their interesting take on that sound and it's leagues better than the rest. The flipside "Let Down" is an epic downer that's something akin to a raw version of The Dead Boys playing a funeral dirge in an echo chamber.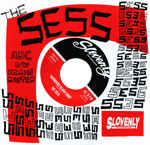 8. The Sess – Authentic Black Coke / Brain Ruster 7″ (Slovenly)
Righteously named, The Sess (pronounced "Sesh" as in "session") pop off a fun pair of partypunk tunez that sound like they could've been one of the highlights from the 1983 Hell Comes to Your House Part II compilation that featured rollicking country punk ragers from classic bands like The Minutemen and Mau Maus, or maybe one of the more aggro songs from The Plugz discography. Both tracks clip along with support from a garagey bit of organ and enough loose ends to keep it raw, warm and fuzzy.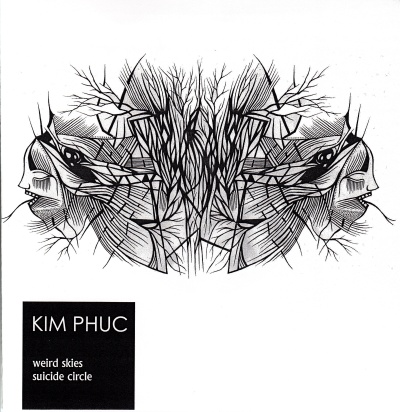 9. Kim Phuc – Weird Skies 7″ (Deer Skull)
The 3rd single by these Pittsburgh mutants further cements them as one of the most intense heavycore bands of the day. And by heavycore, I don't mean that mallrat by-the-numbers chugga-chug pap that your retard cousin's into. This is the real deal, tempered (or distempered) with late Black Flag blowout guitar bent into swirling riffs that hook you into their terrifying world.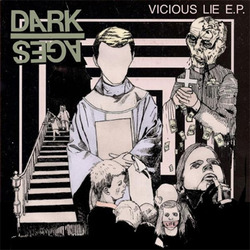 10. Dark Ages – Vicious Lies 7″ EP (Cowabunga)
I'll admit that I'm guiltily gobbling up all these classic thrash retread bands the kids are into these days. Deep down I want them to push their music out of the confines of established genre standards, but spinning this 33rpm rager from one of KC's fiercest bands makes me forget all about higher aspirations and retro guilt. These kids are for real. With a sound that harkens back to the late '80s glory days when thrashy hardcore 7″ EPs pushed the genre into vicious territory with heavy breakdowns and high-velocity, raw throated intensity, Dark Ages keeps the HC spirit alive with a strong dose of politically-charged hardcore.