Tuesday, January 19th, 2021
Like the previous post of Noise for Zeros' best albums of 2020, this list of singles, EPs, and demos isn't limited to a top 10 either. Below are 13 releases that made an epically shitty year a little less so, one small chunk at a time. Many are debut releases for bands that hint at great things to come in 2021 and beyond, plus you'll find a list of runners up that also helped chip away at the monstrosity of the year 2020…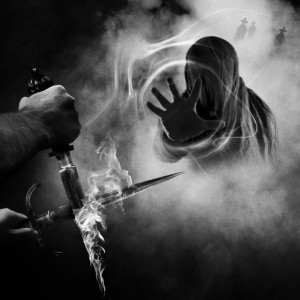 Arts: Graveside Summoning 7" EP (Youth Attack)
Don't know if it's a bias stemming from my background, but black metal made by hardcore punks often sounds better to my ringing ears. Maybe it's because they usually don't try so hard to be edgelords, or if they do, they come off more like resolute nihilists than pathetic sociopaths. Arts, featuring Mark McCoy, Youth Attack label head and member of hardcore giants Charles Bronson, Holy Molar, Das Oath and many more, knows how to put enough snarl and bite into Arts' black metal stew to retain a sinister and raging tone that's often absent with latter day black metal. Whereas many black metal releases tend to drone on into tedium, Graveside Summoning pulls you in by the throat with four ripping buzzsaw guitar-driven tracks before fading back into the fog, leaving you craving more.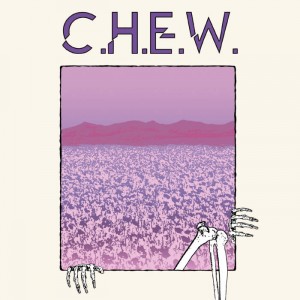 C.H.E.W. – In Due Time 7″ EP (Iron Lung)
Killer hardcore punk from Chicago, this 5-track eruption positively blasts out of the speakers and doesn't let up. Doris Carroll's vocals chew up all the frustration and anger of modern life and spits it out in the form of seething rants, threats and roars. Each instrument plays an important role and is played tight as fuck, as breakdown after breakdown distills savage tones and lets each element of the attack be heard, from snarling noise pounders to blazing d-beat ragers. The drumming on this record is particularly good, adding flourishes and fills that really add to the quality and intensity of the songs. You'll wanna find a vinyl copy if possible, as the songs seamlessly bleed together so that your bedroom circle pit doesn't have to stop.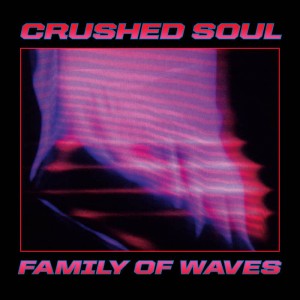 Crushed Soul – Family of Waves 12″ EP (Dark Entries)
San Francisco's well-curated Dark Entries label has made a name for itself by reissuing top-shelf early electronic, new wave and dance music, notably bringing lost classics from Algebra Suicide, Patrick Cowley, Nagamatzu, Severed Heads and more out of relative obscurity and into renewed acclaim. In particular, their exceptional BART: Bay Area Retrograde compilations should be of note with choice cuts from Chrome, Factrix, Tuxedomoon, The Units and more. That said, they're not solely a reissue label and have been actively cultivating new talent which also deserves your attention. Case in point, this 4-song debut EP from Berlin producer Steffie Doms' Crushed Soul project, which pounds out hard techno with a dark wave/industrial edge that's simply unstoppable. From the moment the first beat kicks in on the lead track "Gravitational Field", Family of Waves builds and builds with layers of sound, only to recede and build back up again. In her skillful hands, these songs mesmerize and could easily extend to an album-length release without losing any potency. With any luck, there's a Crushed Soul album in our future.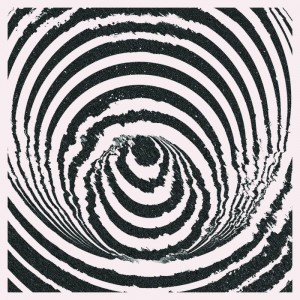 Hack Sabbath – Paranoise 10″ (Waffle House)
This 10″ single by Hack Sabbath is exactly what its moniker implies: Black Sabbath tunes hacked up and jacked up with bombastic beats. It's a loving tribute to the metal gods, turning "The Wizard" into "The Wizhard", "War Pigs" into "Warped Pigs" and the godfathers of metal into unholy drum and bass bangers. Novel but notable.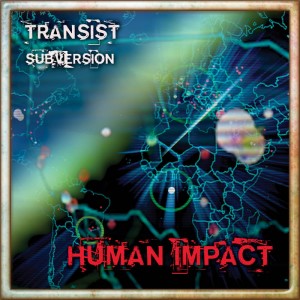 Human Impact – Transmission / Subversion digital EP (Ipecac)
After the release of their debut album in March 2020, this supergroup made up of members of Cop Shoot Cop, Swans, Unsane, and Xiu-Xiu, released a handful of digital releases via Bandcamp that continued, and in this case, perfected, the densely plodding assault of their only physical output. This double track release was my favorite because "Transmission" fully captures the best elements of the players' formidable resumés with Chris Spencer's unmatchable Telecaster riff hammer, the heavy low end pummel of Phil Puleo and Chris Pravdica's rhythm section and the mastery of JF Coleman's sampling and effects. Track two, "Subversion" has none of those qualities, but instead makes a detour into freeform noise and sound collage, making a perfect segue into whatever is heading your way next, which hopefully is another track from these standout purveyors of dense noise rock.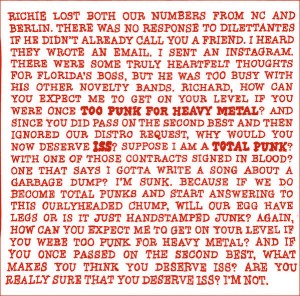 ISS – Too Punk for Heavy Metal 7″ (Total Punk)
This North Carolina duo's punk sampling game alone is reason enough to check in on their releases, as their cultivation of choice classic punk cuts is masterful and hides its tracks well, making sure that lifted riffs and lines are given life as completely new songs that entirely stand on their own. Even their Bandcamp header currently tweaks the classic G.I.S.M. motto "Punks Is Hippies" to "Punks ISS Hippies" which deftly illustrates how these audio agitators operate. Like their limited edition cassette Spikes, also released in 2020, featuring packaging with actual punk leather spikes thematically connecting to songs about spikes in COVID-19 infection rates, this 45 cleverly plays with the concept of sleeve art and lyrics that essentially roast Total Punk's label head so that he was forced to reckon with their barbed quips whilst hand-stamping hundreds of these singles. Brilliant.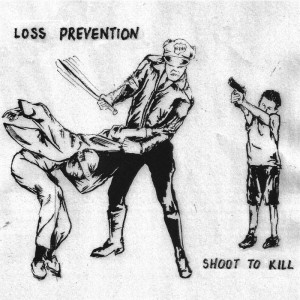 Loss Prevention – Shoot to Kill 7″ EP (11pm Records)
A timely release for a year that saw the disgraceful pattern of unarmed black people being killed by police persist with the horrendous murder of George Floyd. As protests and disorder spilled into the streets, this raging Kansas City hardcore quintet released the soundtrack of resistance as the city, and country, descended into chaos. With incendiary cover art and a cadre of KCHC's brightest fires, the four songs on Shoot to Kill slab positively blaze and explode as a musical force strong enough to battle the lethal forces of institutional racism and police brutality.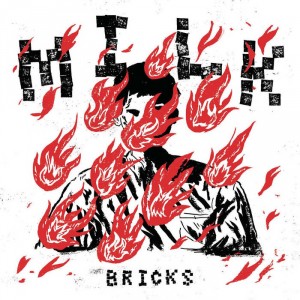 Milk –Bricks 7" EP (Hysteria Records)
I apologize if you've come to expect nothing but blown-out, distorted, and effects-overdriven guitar here, but the squeaky clean, straight-up guitar sound on this 7″ from Nagoya, Japan is so killer, I simply can't pass up mentioning it as one of the best EPs to come out in 2020. While I'm endlessly fascinated with noise and the gnarliest tones in music, the wound-up, relatively lightweight guitar tone on Bricks is a real thrill to behold, especially since it revs along at 100mph, clocking 6 songs in about 8 minutes. And even though the guitar doesn't have the usual grit you'd come to expect on a hardcore punk EP, the relentless pace and barking vocals keep things heavy and interesting, sounding something like a record of a Minutemen tribute band covering the Circle Jerks' Group Sex played at 45rpm instead of 33.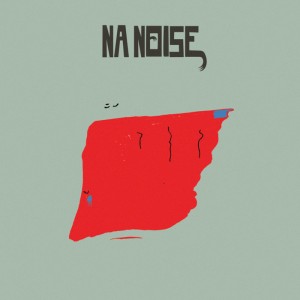 Na Noise – Open the Door at Roundhead 7″ (Holiday Records)
You'll notice an abundance of hardcore on this list, mainly because its shorter, faster, louder format is so well suited for smaller slabs of vinyl and cheap cassette demos, plus there's a history embedded within those lauded formats that have unlocked whole new worlds for formative minds. This New Zealand duo's debut single is an exception to that trend and it draws from a musical palette that goes back a couple more decades with an intoxicating blend of '60s surf guitar and bouncy psychedelic doo-wop played over thriftstore exotica beats. Both sides of this 45 have irresistible appeal, as warm, harmonizing vocals and a spacious atmosphere that capture every sound and allow them to swirl around in your head.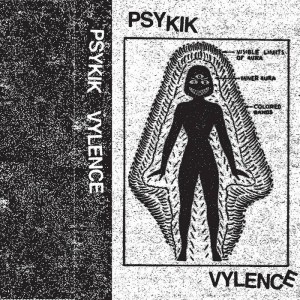 Psykik Vylence – Psykik Vylence cassette (Self Released)
The prolific Erik Hart (aka "not" Erik Nervous) not only pumped out a slew of Bandcamp solo releases like the Bugs!! LP the Nutty Buddy Devo covers EP, and a soundtrack for The Spits new album promos in 2020, he also found time to unleash some blazing 1-2-1-2 hardcore via his Psykik Vylence project. Nervous' trademark hard-charging guitar is in full effect here, but even more thrashy and harsh and accentuated by throaty screamed vocals instead of his usual punk shouts and synth-core sheen of his other solo work and releases by his Erik Nervous and the Beta Blockers band. If you like Erik Nervous or you like hardcore, you won't want to miss this one.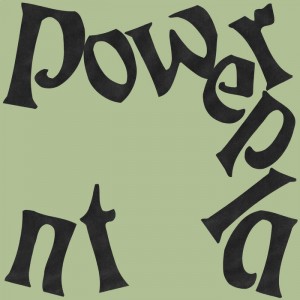 Powerplant – A Spine / Evidence 7″EP (Iron Lung)
Following up 2019's most excellent LP, People In The Sun, Ukrainian Londonite Theo Zhykharyev offers up 5 songs spread across this 33rpm 7″ EP, further sharpening the winning qualities of his growing body of magnificent postpunk-damaged synth punk. The lead track features some Bauhaus baritone vocals that are sure to tug on goth ears, while musically the bouncing, reverb-y bassline keeps the churning guitar and sustained synth moving along at a pace that kicks the Tubeway Army vibe up a few notches to something more in the vein of early Lost Sounds. From there, tracks bounce between mid-paced manglers with charming hooks and killer build ups, while some plow full steam ahead, like the end track "Hurtwood". For a one-person operation, the tones Zhykharyev achieves for all elements — drums, synth, guitar, bass, and his killer vocal style — make Powerplant releases essential listening.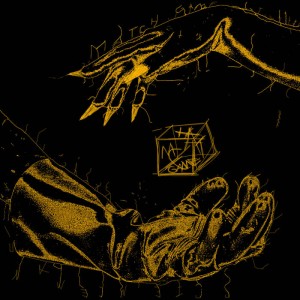 Science Man – Match Game 7″ EP (Swimming Faith)
Leading up to the late 2020 release of the Science Man II album, Buffalo's most deranged spin off psycho from the Radiation Risks let loose this aberrant chunk of inventively punishing noise rock as an amalgamation of oppressive drum machine beats, giant pounding riffs, seething howls, disembodied voices, and odd sound effects that put an ominous spin to everything your ears and brain are being subjected to. It's like some of the punchiest strands on the heavy end of early AmRep output (think King Snake Roost, God Bullies, Halo of Flies, of course) being grotesquely mangled and re-engineered in an unsterile lab environment, then electrified overamped into the form of this entirely new beast.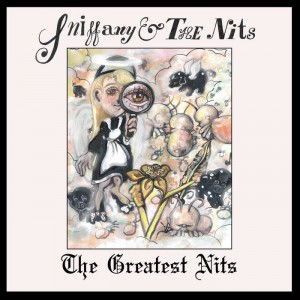 Sniffany & The Nits – The Greatest Nits 7″ EP (Thrilling Living)
Clever punk from the UK with killer songwriting chops that keep your attention with paranoid tension, plus bursts of swirling punk riffs and the occasional stomp down and chord shift. And that doesn't even include Sniffany's wonderfully theatric storytelling that cycles from breathlessly anxious spoken passages to maniacal barking and shrieks in the best possible way. The four songs here earned a lot of play in 2020 — we can only hope to be lucky enough to hear more from Sniffany & The Nits in 2021.
13 more releases we were lucky to hear in 2020:
The Cool Greenhouse – Alexa! 7″ (Self Released)
The Cowboy – Feel the Chi Releasing from You 7" flexi (Feel It)
N0V3L / EXEK – NOV3L/EXEK SPL1T 7" (L1BR4RY)
Freon – PYK Demo (11pm)
Gaffer – Demo (Helta Skelta)
Human Impact – Contact and Genetic digital singles (Ipecac)
Irreal – 2020 EP 7" (La Vida Es Un Mus)
Nutrition – No EP 7" EP (Neon Taste)
Orphans of Doom – Orphans of Doom 7″ (The Company)
Pig Destroyer – Octagonal Stairway 12″ EP (Relapse)
TI-83 — Demo (self-released)
Vile Reality — Detached Demo (self-released)
Xylitol – I'm Pretty Sure I'd Know if Reality Were Fundamentally Different Than I Perceived It to Be 7″ EP (Thrilling Living)